From StopTheCrime.net
TWNZ comment: Including here many articles from frontline truthers including firstly Deborah Tavares on the Maui torching (interview with Jeremy Scott on Into the Parabnormal) relating it to her experience with the California fires 2017 and their plan that she exposed years prior. A must hear. Many folk there still homeless. The now deceased tow truck man who witnessed many burnt bodies in the cars he towed away. Under estimation of numbers who died. The evidence that DEW is no conspiracy.
She links to DoD (US) and their video EXPLAINING the potential of Directed Energy Weapons - many countries are using it. The US spends ONE BILLION DOLLARS a year on this tech ... high energy lasers and high powered microwaves that have the ability to start fires, alter the climate, create earthquakes and set off volcanoes. That info is right from the horse's mouth. This is eco-type terrorism. Currently in California those now homeless and relegated to RVs are being stalked by the Police Department regarding parking laws there. Mass displacement. Deborah refers to the Maui fires with escape routes blocked, charred bodies and extermination. Similar scenarios. She also describes the bussing in of mercenaries to loot the victims! This she says is all part of the weaponized warfare. The plan is world wide, not just happening there. Hear the wider story... crucial information ... she concludes with the recommendation for community watchers ... band together and protect each other because in her words 'we are on our own'.
Is this all sounding a bit familiar Kiwis? NZ currently has red stickering going on post flooding ... and post Gabrielle many disturbing stories emerged about sightings of bodies not officially accounted for and lack of timely alerts to evacuate and so on. Also the post flooding looting that at the time Police seemed unwilling to combat. See our posts on topic.
PS... I saw early on with this topic, a video showing the laser beams on a house at the outset of these fires. I cannot find it now. If anybody has a link to it please post it in comments TWNZ
StopTheCrime's first post on topic (Aug 15, 2023):
Directed Energy ATTACK DEW'D Hawaii Torched !!! A "Dry Hurricane from 800 miles away" Manufactured Climate Change Agenda

VIDEO LINK

LINKS TO DEBORAH'S DISCUSSION on INTO THE PARABNORMAL WITH JEREMY SCOTT:
https://rumble.com/v38fgci-2023-08-16-ep.-610-dew-as-we-say-w-deborah-tavares-into-the-parabnormal-w-j.html
https://odysee.com/@StopTheCrime:d/2023-08-16-Ep.-610-DEW-AS-WE-SAY-w-Deborah-Tavares-Into-The-Parabnormal-w-Jeremy-Scott:f
https://parabnormalradio.com/2023/08/16/ep-610-dew-as-we-say-deborah-tavares/
OTHER STOPTHECRIME LINKS:
JUMP Start Maui (JSM) - Smart City Platform and Network
Smart Energy - Smart Cars - Smart Grid - Maps and Diagrams - Plan From 2017

DOWNLOAD PDF
https://www.nedo.go.jp/content/100864936.pdf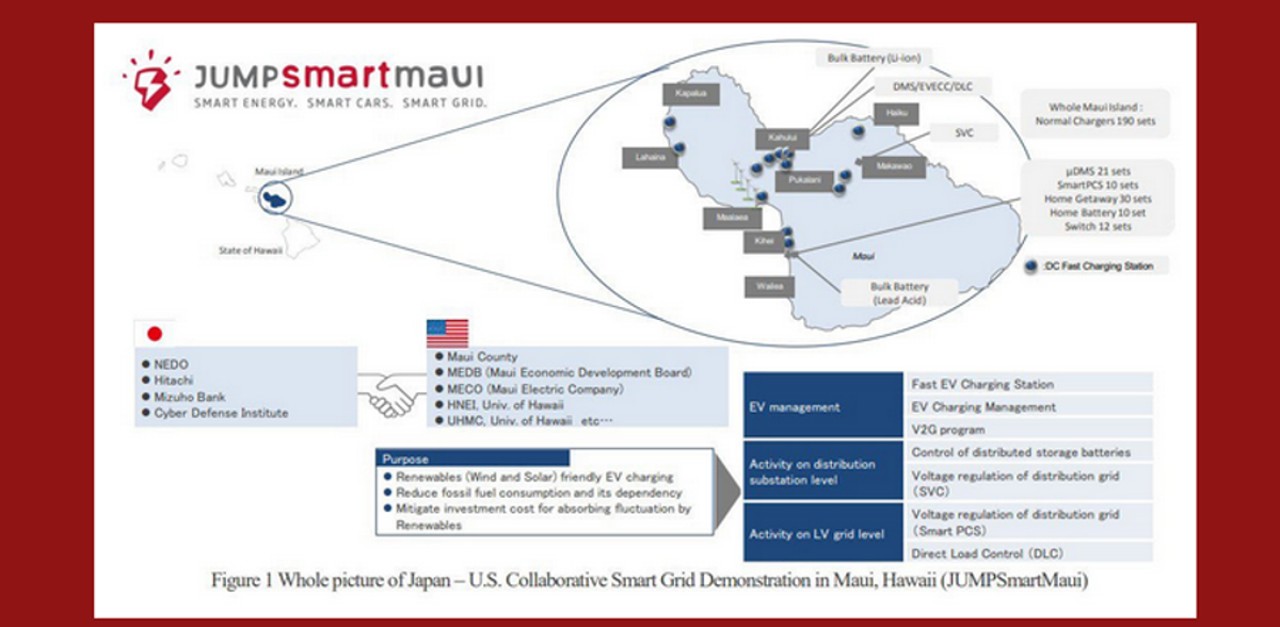 Hawaiian Electric faces financial, cost recovery risks from Maui wildfires:
Moody's | Utility Dive MAUI, HAWAII- Scheduled to Burn - a Plan Secretly Scheduled in Advance Electric Rate Payor's Further Victimized - Will Ultimately be forced to PAY for the Planned Burn-up Program
Law Firm Lines UP to DEFEND the VICTIMS NEVER A WORD WILL BE MENTIONED ABOUT THE REAL CAUSE OF THE FIRE.
FREQUENCY and WEATHER WEAPONS Both UN-acknowledged a Silent Weapons System ENGAGED FOR MAXIMUM DESTRUCTION and GENOCIDE
Hawaiian Electric faces financial, cost recovery risks from Maui wildfires: Moody's |Utility Dive
https://www.utilitydive.com/news/hawaiian-electric-maui-wildfire-lawsuit-financial-risk-moody-rating/690984/?utm_source=Sailthru&utm_medium=email&utm_campaign=Issue:%202023-08-16%20Utility%20Dive%20Newsletter%20%5Bissue:53620%5D&utm_term=Utility%20Dive
Unlike California, Hawai'i does not apply the legal doctrine of inverse condemnation to utilities. But the company could still be found to have been negligent as investigations unfold, Moody's said. Inverse condemnation is a legal concept that entitles property owners to just compensation if their property is damaged by a public use KavyaBalaraman DiveBrief: Hawaiian Electric faces financial and cost recovery risks tied to the devastating wildfires in Maui, which have led to at least 99 fatalities and affected more than 2,200 structures, according to a report issued by Moody's Investors Service Monday. S&P Global on Tuesday downgraded to junk status the debt of the utility's parent company, Hawaiian Electric Industries. This week, law firm Singleton Schreiber filed a lawsuit against the company alleging that its power lines ignited the fire, and that Hawaiian Electric was warned of the threat of wildfires early last week, but did not effectively de-energize their power lines to reduce that risk. Hawaiian Electric does not comment on pending litigation, utility spokesperson Darren Pai said in an email. "Our immediate focus is on supporting emergency response efforts on Maui and restoring power for our customers and communities as quickly as possible. At this early stage, the cause of the fire has not been determined and we will work with the state and county as they conduct their review," Pai added. Dive Insight: The wildfires in Maui began last week and as of Tuesday, had led to 99 confirmed fatalities. State officials are still investigating the origin of the fire and that process could take up to months to complete, Moody's noted. However, Hawaiian Electric last week reported several instances of downed utility poles and power lines in Maui, and the lawsuit filed against it points to "poorly made decisions" by the utility. In terms of financial risk, one significant difference between Hawaii and California is that the former does not apply the legal doctrine of inverse condemnation to utilities. This policy would consider them liable for damages caused by their equipment whether or not they were found to be at fault for it. However, the utility could still be found to have been negligent as investigations into the fires unfold, Moody's said. Like most utilities, Hawaiian Electric doesn't maintain insurance for most of its transmission and distribution system so will need to recover costs related to the fire through regulatory support from the Hawaii Public Utilities Commission, according to Moody's. There is some precedent for such financing, as the state in 2014 issued securitization bonds to fund green infrastructure projects. California utilities have been implementing billions of dollars worth of wildfire prevention measures in their service territories in the last few years, after fires causedby its power lines pushed Northern California utility Pacific Gas & Electric into bankruptcy in 2019. One of these measures includes "public safety powershut offs" – pre-emptive outages when weather conditions increase the risk offire. Utilities in Nevada and Oregon also employ this tactic, but HawaiianElectric does not have such a program, according to Moody's. "As a result,the utility's power lines in Maui remained energized when they were hit by the high winds and fires last week," the report noted. The lawsuit filed by Singleton Schreiber in the Second Circuit Court of State of Hawaii, District of Lahaina contended that Hawaiian Electric knew that de-energizing power lines is a proven method to prevent wildfires, but "they either left their powerlines energized or, after [de-energizing] them, re-energized them too soon." The lawsuit also pointed to other alleged issues with Hawaiian Electric's system andprocesses, including that it had exposed power lines in vegetated areas, didn't properly maintain tension in the lines to prevent them from sagging, and didn't properly implement vegetation management programs. "Had these utility companies handled their equipment properly, the people of Lahaina would have been better prepped and prepared to escape the flames," Paul Starita,Singleton Schreiber's lead Hawaii attorney, said in a statement. Hawaiian Electric Industries' stock was trading at about $16 per share Wednesdaymorning, down about 56% since the fires began.

---
(A COMPREHENSIVE COVERAGE - MUST READ!)
In a recent press conference, Gov., Josh Green referred to Maui's recovery as "BUILD BACK BETTER", a notorious utterance of the DAVOS, WEF and Klaus Schwab that covertly signals a "666" when the 3 "B" letters become numbers when viewed in lower case.
Also, the designation of "MAUI STRONG" is revealed as a tribute to now-deceased, (2015) Maurice STRONG in the "Strong Cities Network" awarded to participants in the fake school shootings like Sandy Hook, Parkland and now, terrorism.
Who Are the Billionaire's in Maui now?
Mark Zuckerburg, Larry Ellison, Oprah Winfrey, Jeff Bezos and more to come. What do they know about rising sea levels that media propagandists don't?
READ ALL AT THE LINK
https://newsparadigm.substack.com/p/blackrock-ready-to-exploit-maui-for
---
From Mark Crispin Miller @ Substack:
What's really happening in Maui (assuming we're allowed to ask)?


Here are just a few of many worthwhile pieces out there.
https://twitter.com/jamesmelville/status/1690726732003725312

Maui - Plans for A High Tech Prison Island?


Were Directed Energy Weapons Used on Maui? (The Last American Vagabond)
https://www.thelastamericanvagabond.com/directed-energy-weapons-maui/
READ ALL AT THE LINK

https://markcrispinmiller.substack.com/p/whats-really-happening-in-maui-assuming?utm_source=substack&utm_medium=email
---
Thanks to Di for the following links:

FROM ELANA FREELAND:
https://gab.com/ElanaFreeland/posts/110877666895242875
https://gab.com/ElanaFreeland/posts/110877243843419309
25,000 Sailors, Marines to Prepare for Global Conflict in Large Scale Exercise 2023

The Navy and Marines are taking a second crack at an exercise that will simulate a massive global conflict and connect the actions from a single sailor at a radar console up through the decisions made by the Secretary of Defense, service officials announced on Monday.
Large Scale Exercise 2023 kicks off next month and will link 25,000 sailors and Marines across 22 time zones, seven fleets, six U.S. combatant commands in a blend of live and virtual training that will test the suppositions of key warfighting concepts for both services.
https://news.usni.org/2023/07/24/25000-sailors-marines-to-prepare-for-global-conflict-in-large-scale-exercise-2023
---
Dr Mercola
https://articles.mercola.com/sites/articles/archive/2023/08/19/maui-wildfires.aspx
(link expires 48 hours after mercola.com publishes it..in which case, see pdf download at link below)
Story at-a-glance
August 8, 2023, wildfires broke out in the western part of Maui, burning down an estimated 2,000 acres, including the historical port town of Lahaina, where most of the buildings were destroyed, including many of the homes of its 13,000 residents, many of whom are indigenous and have lived there for generations

The fire was fueled by hurricane-strength winds of 60 to 90 mph from Hurricane Dora, which passed some 500 miles south of Hawaii

Four years ago, Clay Trauernicht, an environmental management expert, warned that allowing nonnative, highly flammable grassland savannas take over native ecosystems was worsening the risk of devastating wildfires

As Hurricane Dora was approaching, local news predicted the risk of fire would be high due to downed powerlines, dry brush and low humidity. Maui residents are now suing the power company for keeping "powerlines energized during forecasted high fire danger conditions"

Some people, including Maui residents, suspect a directed energy weapon was used to set Lahaina ablaze to facilitate a land grab. Residents have long resisted offers to sell their land, and private land developers are already making offers to purchase their scorched properties
via:
https://envirowatchnz.com/2023/08/20/dr-mercola-what-caused-the-deadly-maui-fires/
Photo: Harold Saive (info in Harold's article)