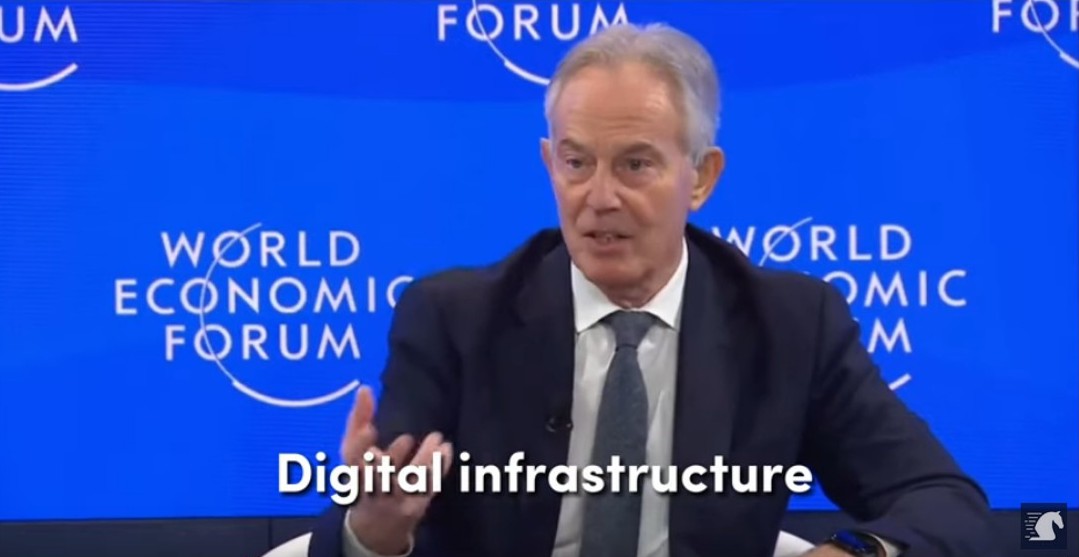 From LawyerLisa's Substack

Rolling out according to plan isn't it? Tony Blair speaking on topic at the WEF. TWNZ
The EU wants to TAG its citizens like CATTLE AND CAN START MAY 2023
The EU has been studying mandatory chip implants since 2017 and has an in depth published study examining the technology and the barriers needed to overcome in order to chip their population.
ORIGINAL PUBLICATION
The publication is titled: DIRECTORATE GENERAL FOR INTERNAL POLICIES POLICY DEPARTMENT A: ECONOMIC AND SCIENTIFIC POLICY The Use of Chip Implants for Workers
The Abstract of the Study reads: Abstract: This paper briefly explains the technology of RFID chip implants; explores current applications; and considers legal, ethical, health, and security issues relating to their potential use in the workplace.
READ AT THE LINK
Details

Category: Agenda 21/30
Hits: 58
Write comment (0 Comments)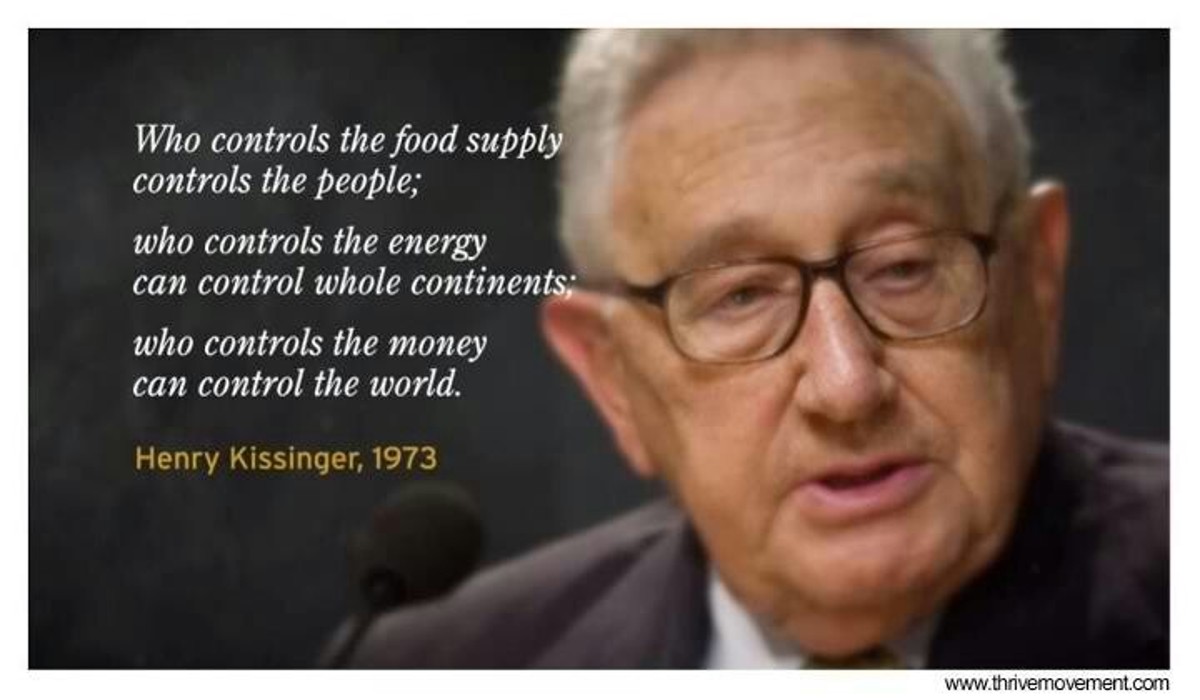 More porkies from the D*a*v*o*s gang? (Just in case you were thinking of getting chickens to combat the current egg shortage) …..
From
OFF GRID with DOUG & STACY

LISTEN AT THE LINK
RELATED:
Amish WARNING about Chickens and Eggs!
WARNING to BACK YARD Chicken people!!
OTHER RELATED VIDEOS FROM ICEAGEFARMER
Increased blot clotting, heart disease risk…and eggs?
Details

Category: Agenda 21/30
Hits: 90
Write comment (0 Comments)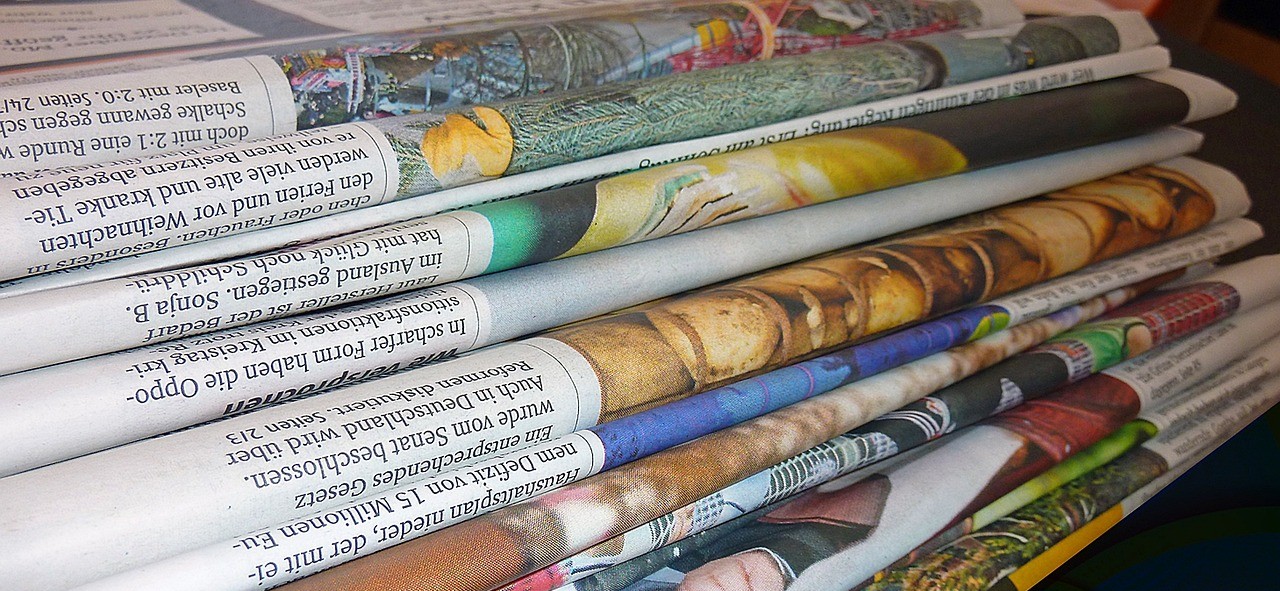 While you may think the World Health Organization (WHO) which is headquartered out of Geneva in Switzerland is a world away from the shores of New Zealand, think again. As a member state of the WHO, New Zealand will be under the jurisdiction of the legally binding International Health Regulations (IHR) of 2005 and the alarming, proposed amendments unless we choose to opt out. Otherwise, we will be forced automatically to follow WHO law making which will dissolve New Zealand's sovereign authority and the unalienable rights and freedoms of our people regarding health matters and freedom to travel.
Details

Category: Agenda 21/30
Hits: 142
Write comment (0 Comments)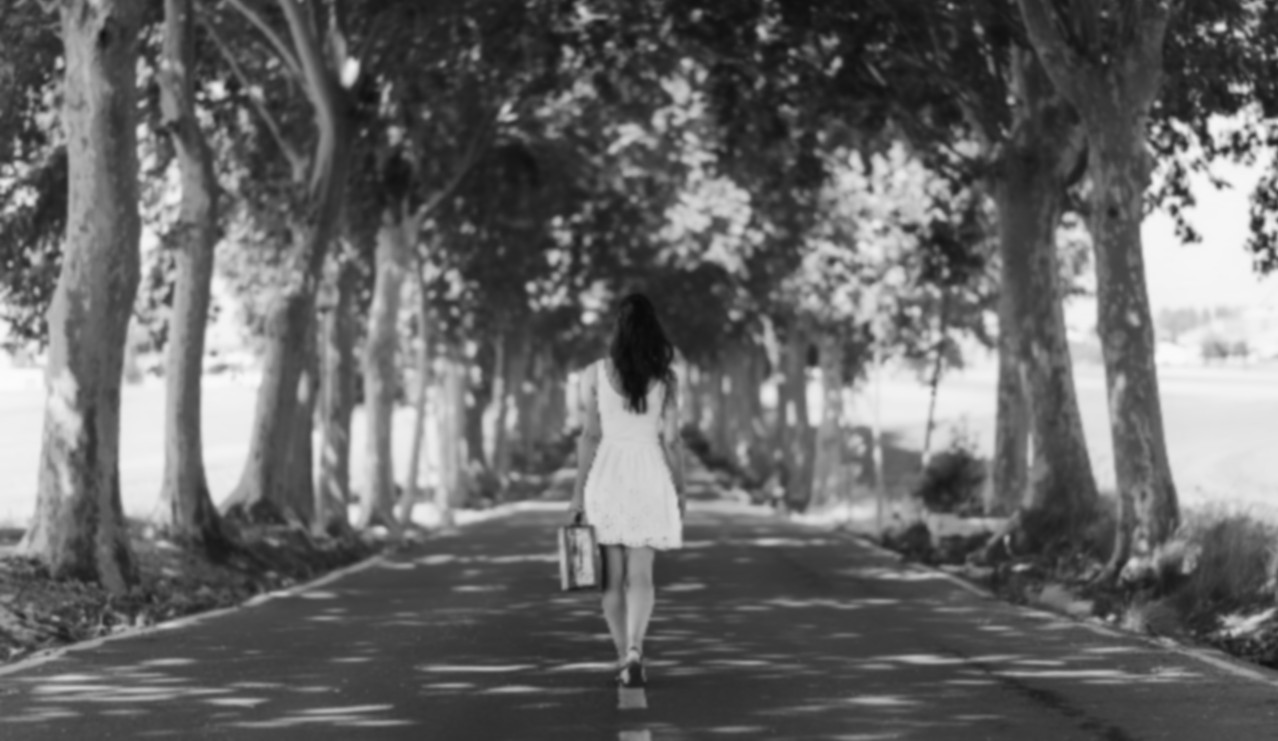 So Jacinda Ardern has resigned.
Great excitement for many in NZ, others not so much. For the former group, don't get too excited. Remember Smiling Assassin Key resigning? He's now a 'Sir'. And just this week, in similar vein to that predecessor, there have been disturbing revelations of alleged lies (a serious must read) from our single source of truth.
Could these have hastened her departure? We'll likely never know for sure.
Those who are aware of the globalists' strategies will know that timing is everything. Their global leaders are greatly rewarded for the paths of destruction they create whilst in office. Remember Sir Roger Douglas? Wrecked NZ on claims of improving the economy, now nicely and comfortably retired in the sunny north. (Meanwhile the rich got richer and the poor are even poorer). Ms Clarke, who let the GE corn crops into 'clean green' EnZed, beavering away on global governance at the UN. These young global leaders, servants of Klaus & Co, are suitably stepped aside at the right time (that being when too many of the public are waking up and/or they are widely hated), and either way, they know they will be well looked after.
It's fairly likely Jacinda will in due course become a Dame and like others before her, will be well rewarded for her more recent years of discomfort at the hands of an awakening public. A nice well paid job in realms offshore until the public's pain has worn off and the wounds are less raw. By then the newly installed leader (be it a Nat or a Labourite, same bird, different wings) will be well along the way in the next phase of installing the (not) great reset.
It's a globalist script people, we have the mere illusion of democracy.
RELATED: Globalists following planetary script to REPLACE HUMANS with AI systems
TWNZ
Image by Jose Antonio Alba from Pixabay
Details

Category: Agenda 21/30
Hits: 110
Write comment (0 Comments)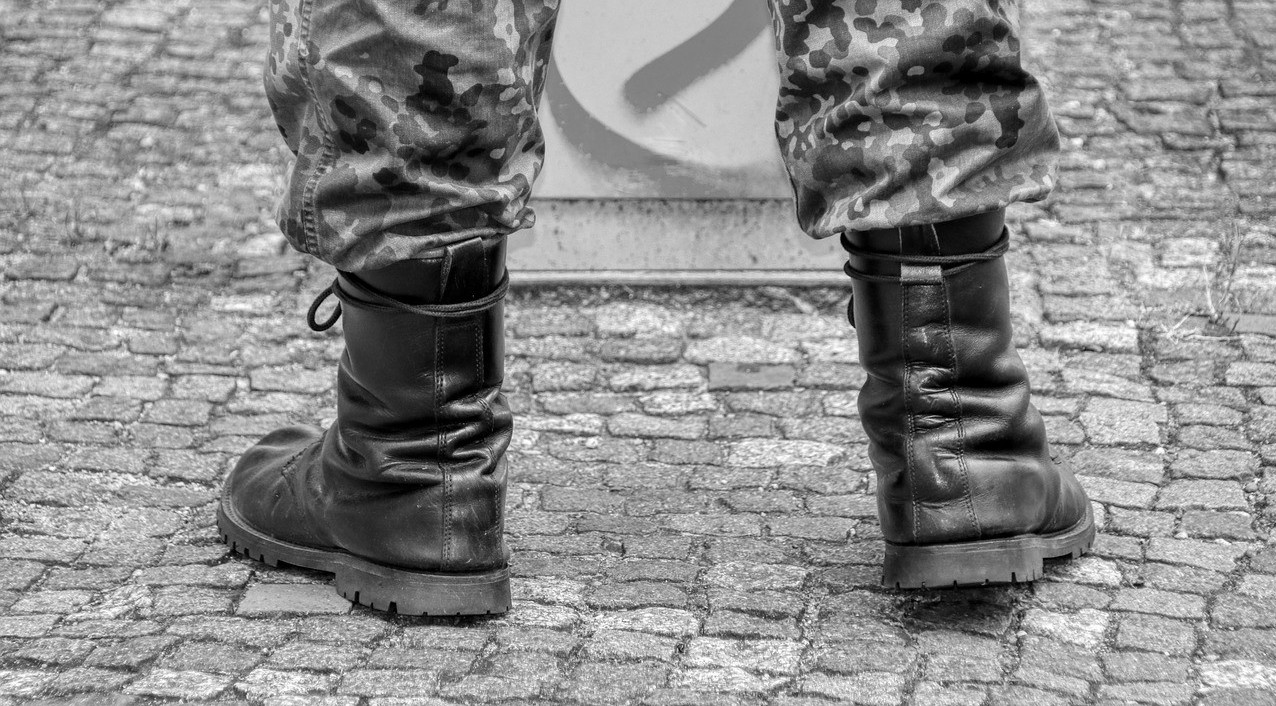 From James Roguski @ substack
via Dr Ana Maria Mihalcea @ substack

Yes 'they' are soon meeting again in secret to discuss a further thinly veiled attack on your basic human rights ...this is very important info to share as widely as possible ... as indicated below with this short opening excerpt. This may well explain why NZ has been hiring Contact Tracers and Surveillance Officers. Read further & listen ( a long listen but 100 points are summarized, otherwise a very long read). Learn the scope of these amendments. (More strategic timing too, right on the heels of annual holidays) ...TWNZ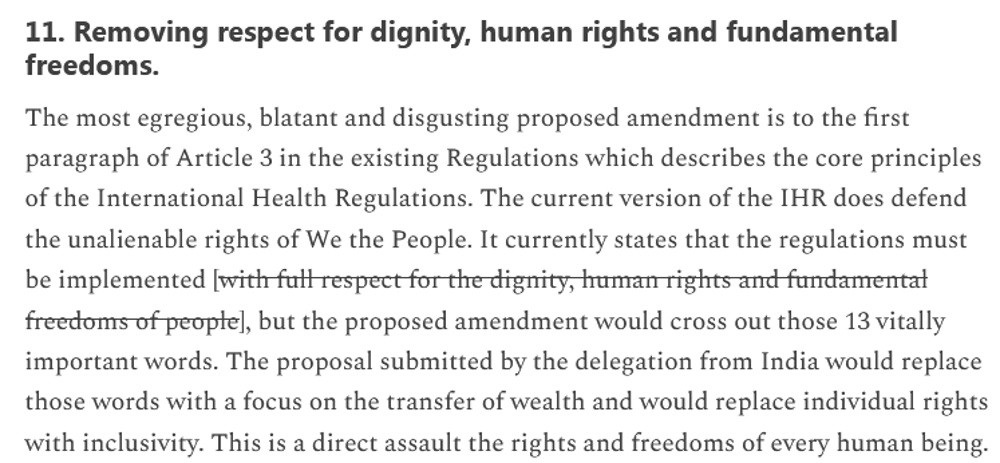 Details

Category: Agenda 21/30
Hits: 200
Write comment (0 Comments)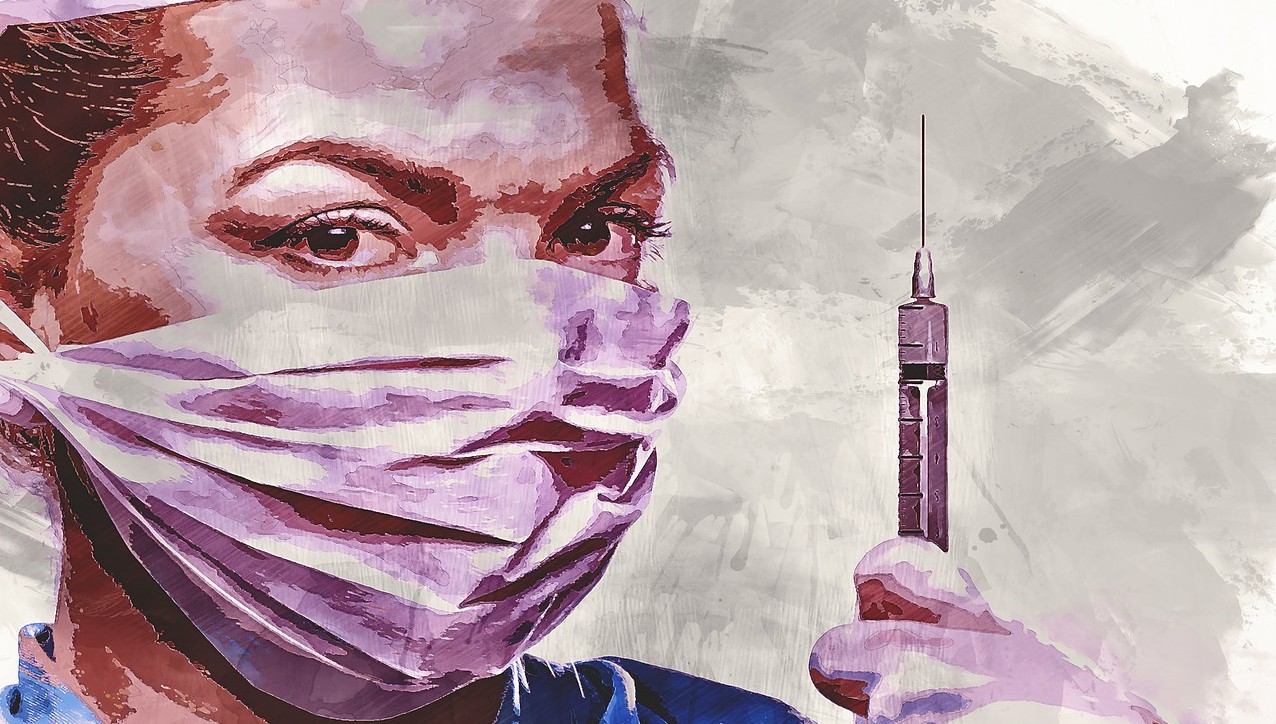 From mercola.com
NOTE: Due to censorship Dr Mercola's articles are archived to paid sub soon after publication, in which case the source link may no longer work. The article however is republished here in its entirety. TWNZ
VIDEO: The Weaponization of the WHO With James Corbett
Story at-a-glance
The World Health Organization has become extraordinarily conflicted, primarily through its funding, and by serving corporate masters, it fails miserably at promoting global health

The WHO will form the foundation for a one world government, under the auspice of coordinating and ensuring global biosecurity. This becomes evident when you review the proposed amendments to the 2005 International Health Regulations (IHR) and the WHO Pandemic Treaty

The proposed IHR amendments will erase the concepts of human dignity, human rights and fundamental freedoms from the equation. The first principle in Article 3 of the 2005 IHR states that health regulations shall be implemented "with full respect for the dignity, human rights and fundamental freedoms of persons." The amendment strikes that sentence

Instead, international health regulations will be based on "principles of equity, inclusivity and coherence" only. This means they can force you to undergo whatever medical intervention they deem to be in the best interest of the collective

The IHR amendments grant dictatorial powers to the WHO director-general and unelected regional directors. The WHO's "recommendations" will be legally binding by all member states, and will supersede all national and state laws, including the U.S. Constitution
Details

Category: Agenda 21/30
Hits: 365
Write comment (0 Comments)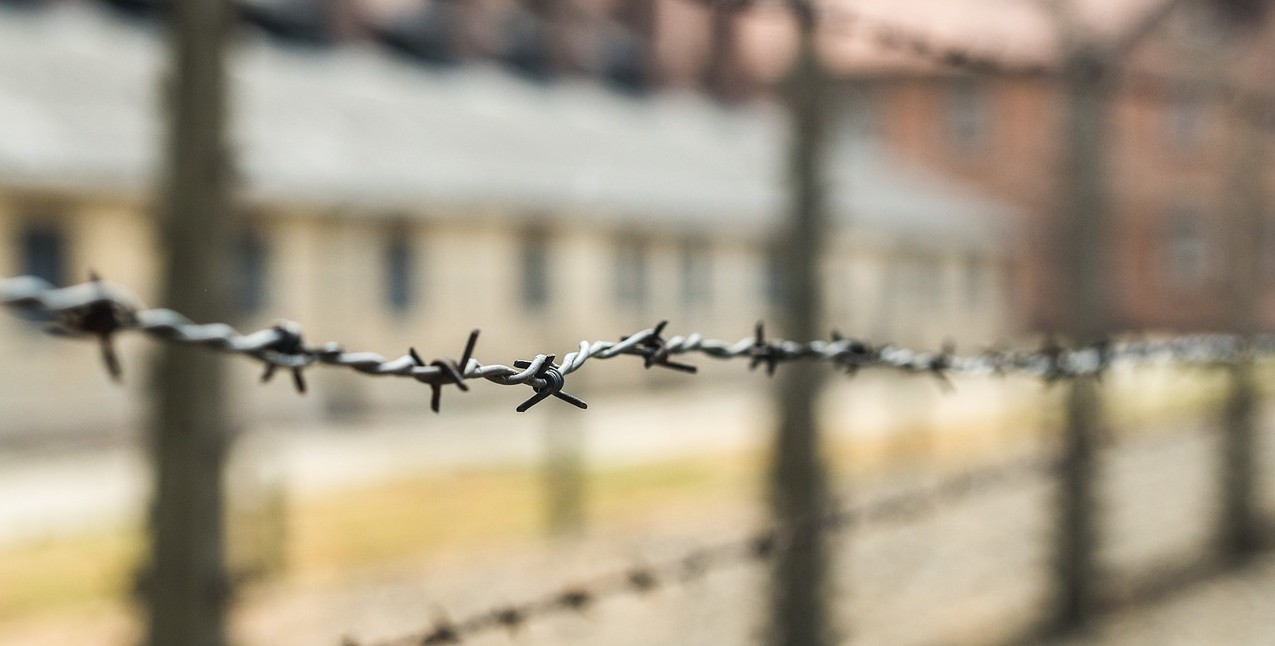 TruthWatchNZ
by Pam Vernon
Interview with John O'Looney posted at davidicke.com
Icke's headline reads: UN Soldiers are in Britain - John O'Looney: Black Watch troops have told me this is the plan … they are training Albanian and other foreign troops who are coming as fake 'migrants' to take over the UK for their masters when another lockdown is declared.
John O'Looney tells us he has members of the military, British Intelligence, doctors and politicians reach out to him and supply information. As the world wide cull continues, it doesn't take too great a stretch of the imagination, given the scenarios that have unfolded in the past three years, to visualize what John outlines here in this video clip as being very likely. (A similar clip can be seen here also).
There are folk who've observed that hotels and motels are being fully block booked into the foreseeable future meaning civilians cannot get in. The occupiers of these bookings are all young men of military age. No families. You will hear those observations in the various clips listed below including those who have made inquiries at reception by phone, or gone to those locales to observe for themselves. They also name the hotel chains in question, French owned apparently (see Rallying the Troops vid). This cannot all be authenticated of course however it is well to observe and take note for further reference if necessary.
This is all Agenda 2030 - Mike Adams warned of the real agenda way back in 2015. NZ investigative author and evangelist Barry Smith also spoke of it, authoring many books and lecturing both here and internationally from the early 1970s to 2002. (Watch three of Barry's videos at the bottom of this page, there are more on Youtube ...his books can be found at this link).

Details

Written by

Administrator

Category: Agenda 21/30
Hits: 628
Write comment (0 Comments)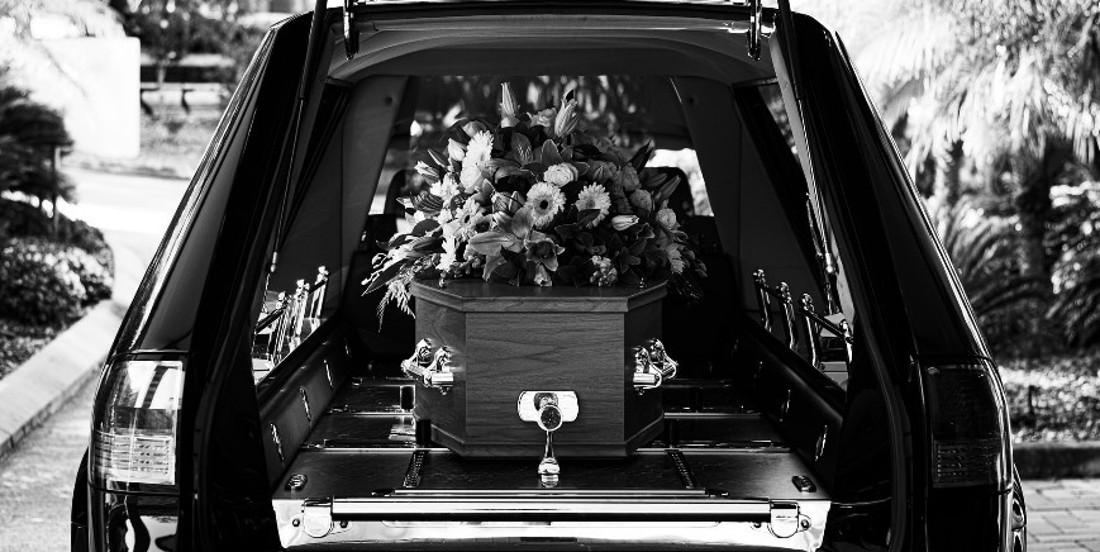 "Canadian army veteran and Paralympian Christine Gauthier [in a battle to obtain a stairlift for her home] was offered an extraordinary alternative. A Canadian official told her in 2019 that if her life was so difficult and she so 'desperate', the government would help her to kill herself. '"
And so the cull continues … TWNZ
---
From dailymail.co.uk
Winston Churchill famously reassured the U.S. that its long northern border was 'guarded only by neighbourly respect and honourable obligations'.
And generations of US leaders have tended to agree – there's nothing to worry about from solid and reliably uncontroversial Canada.
Anyone who ever thought that the compassionate response to extreme human suffering is a society that helps people find permanent release from their pain may want to look at some of the horror stories coming out of Canada recently.
READ AT THE LINK
https://www.dailymail.co.uk/news/article-11507875/America-afraid-Canada-euthanizing-10-000-citizens-year-TOM-LEONARD.html
Photo: unsplash.com
Details

Category: Agenda 21/30
Hits: 186
Write comment (0 Comments)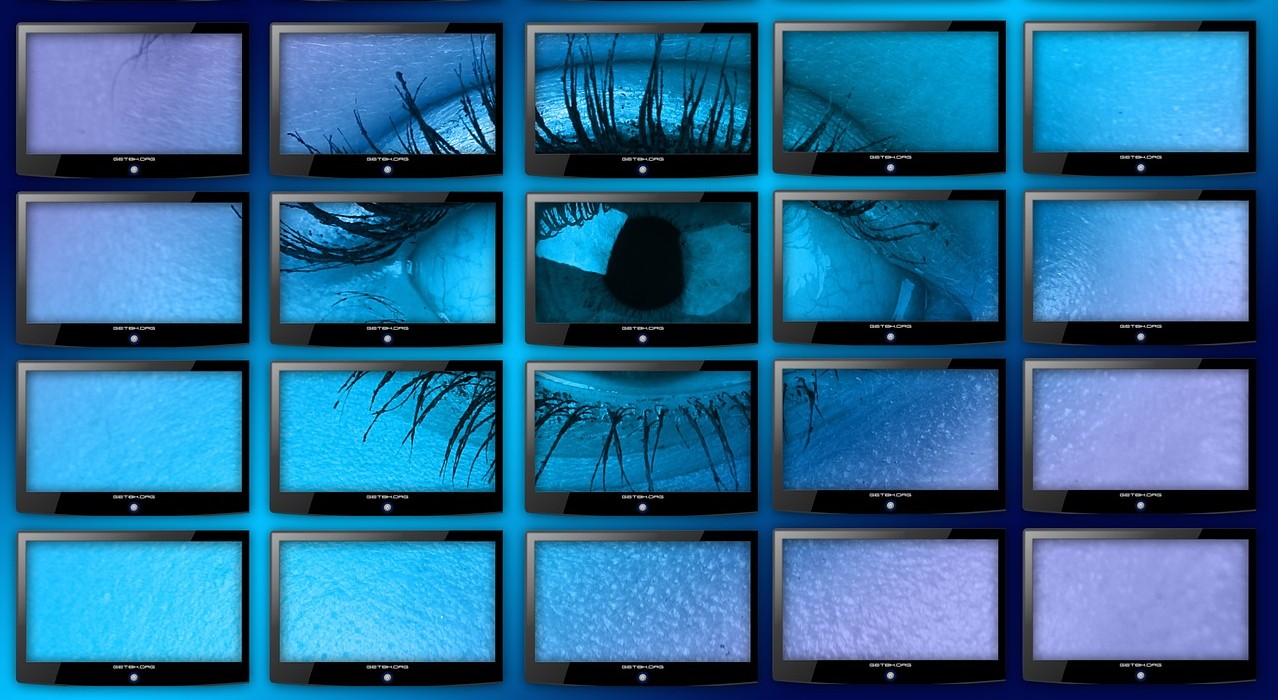 From Max Igan
Max always gives a great update on developments world wide, all clearly working in Lockstep as many of us know.. towards 'their' (not) great reset. Where you will own nothing and 'they' will be happy. Like others currently, he's alerting us to the gradual (now faster) encroachment of all things digital in order for you to function within 'the system'.
WATCH AT THE LINK
Image by Gerd Altmann from Pixabay
Details

Category: Agenda 21/30
Hits: 153
Write comment (0 Comments)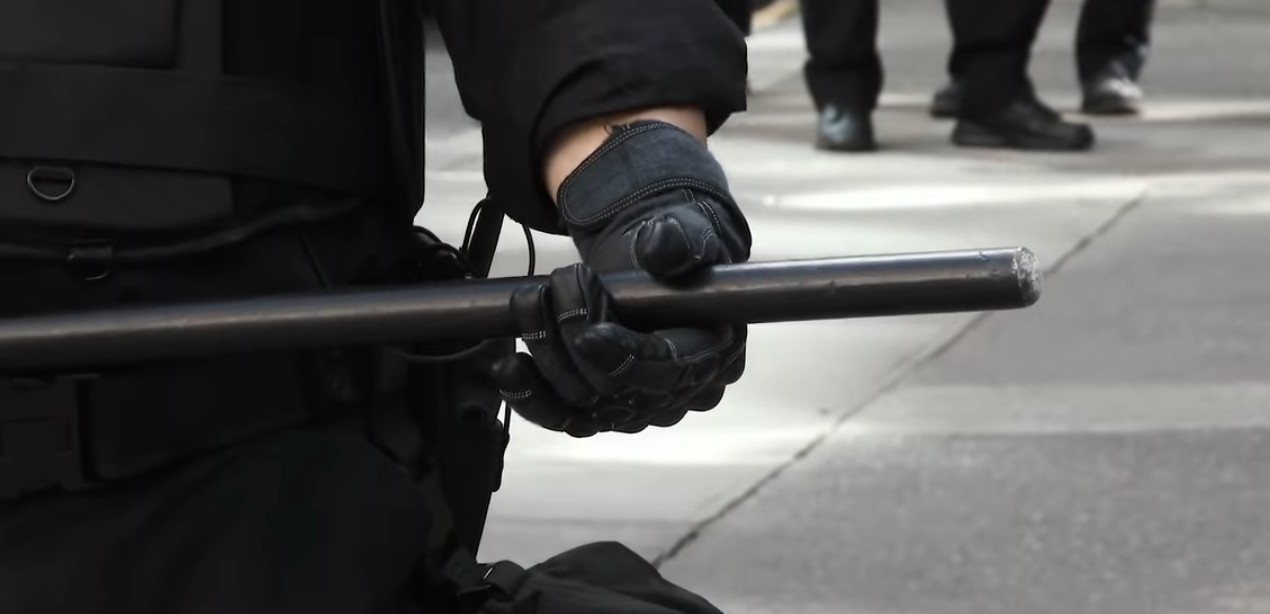 From Dr Mercola
Note: This long article is posted in its entirety as Mercola's articles are so heavily censored he removes them within 48 hrs. I suggest you try accessing the original article here to see it in its entirety. Otherwise the repost below is missing some of the videos as they were inaccessible or the links broken now. There are some links at the end, note. Finally, the Maria Zeee interview at the top is a MUST watch.TWNZ
An Invisible Prison Has Been Built Just for You
All the pieces are now coming together to control the global population, and this digital prison is already mostly built. When it's finished, it will be the final lockdown of mankind.
MARIA ZEEE INTERVIEW (VIDEO AT THE LINK)
STORY AT-A-GLANCE
Details

Category: Agenda 21/30
Hits: 341
Write comment (0 Comments)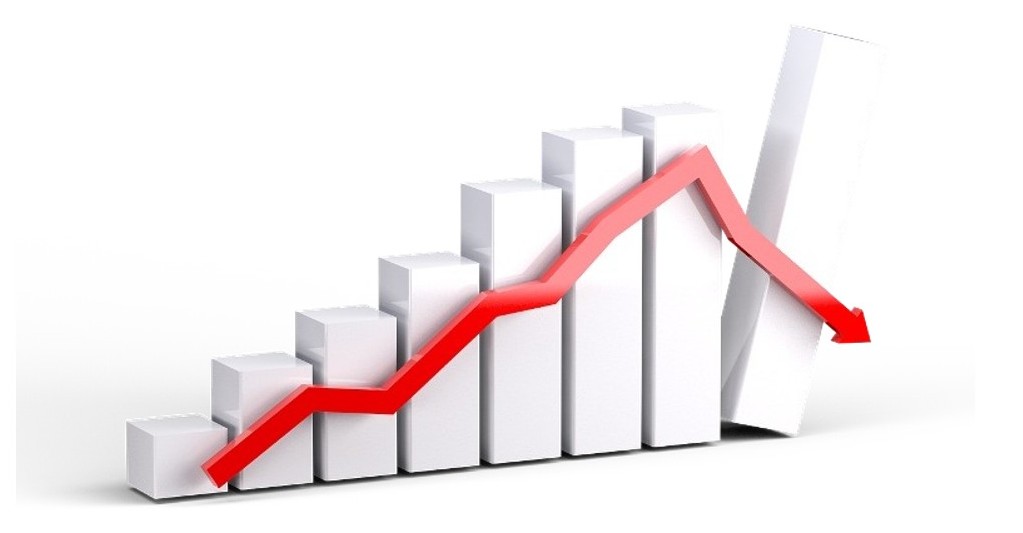 Note: I viewed this chart with population proposals in mid 2020 with the link clearly indicating 'forecast' http://www.deagel.com/country/forecast.aspx?pag=3&sort=GDP&ord=DESC That link now only takes you to a chart that has no population forecasts. (Anyone who is familiar with the site & can point me elsewhere for those figures please do). I do also recall at the time seeing posts on various forums stating that the clearly declining population figures at deagal.com were not indicative of depopulation, attempting to debunk any speculation about that. However how else does one interpret a decrease in population? Given the globalists have been telling us the world is over populated. That 'problem' is being tackled of course as we speak. Bill Gates has told us & can be seen on video saying so, that he can solve that with vaccines. Are you cottoning on? Anyway just to clarify that when you visit the link the chart no longer appears as you will see it appears in the video below. With the massive uptick now in all-cause mortality world wide, it's difficult to argue this is not happening now as I write. Do you ever recall the need in our world for teams of body removal agents? TWNZ
********************************************************************************
From Jim_Crenshaw (Bitchute channel)
Watch video at the link: https://www.bitchute.com/video/MtwdeZDTraHW/?fbclid=IwAR0z4eDkmVVEMqutqJpthDWFd6_yQ2cJgqV1nn5eO-mIiZCAY2yMBXH8Z0M
INFO from the video channel:
"Perhaps most surprising of all is the revelation of who is behind Deagel, and to find that answer, Whois was the solution. Early researchers were able to uncover that the person behind the website was none other than government insider, Edwin Deagle. The website recently went through some drastic changes and they conveniently say he died in Tampa Florida on February 16th, 2021.
Deagle was Undersecretary of the Air Force under President Bill Clinton. He later became Assistant to the Secretary of Defense and the Deputy Secretary of Defense under Clinton in 1994. Edwin Deagle is also listed as an active member of the CFR...
Details

Category: Agenda 21/30
Hits: 222
Write comment (0 Comments)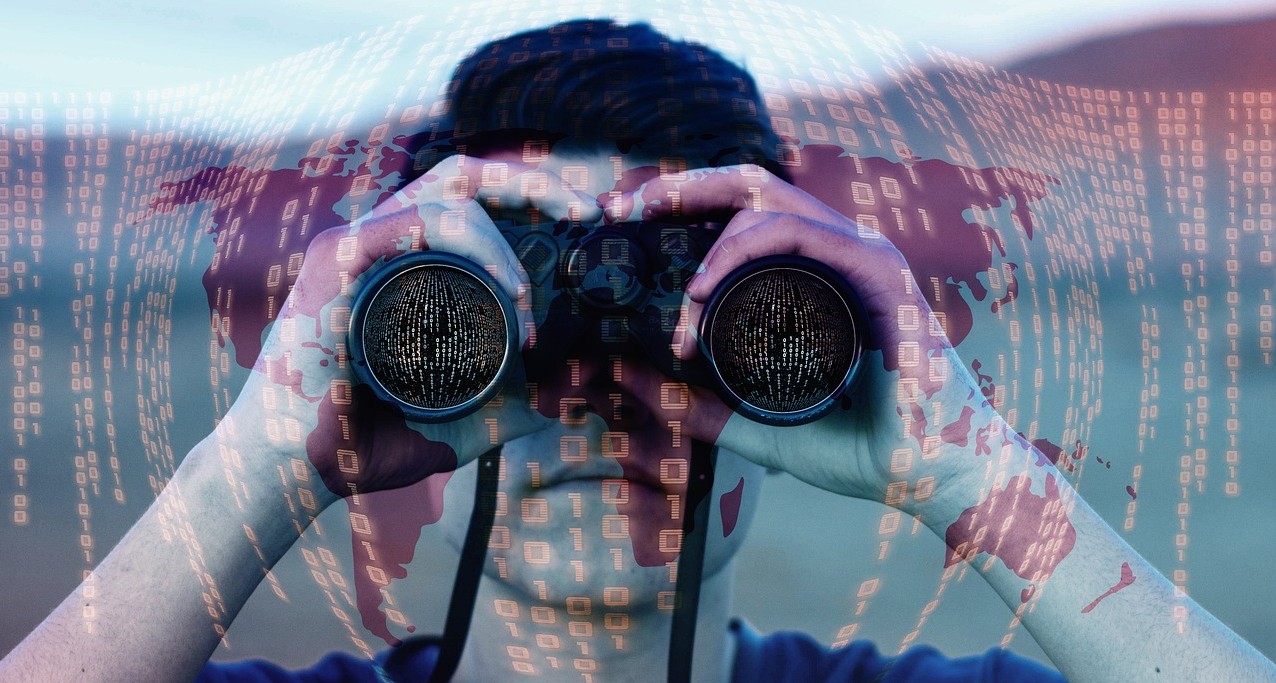 For those of you who have your eye on the ball so to speak, these are job opportunities not commonly seen in our 'freedom loving democracy' of NZ. Any items concerning surveillance are generally described as necessary for the safety of citizens. Not too many years ago this site and others were being watched by a security agency contracted by DoC. Anybody who does not agree with their methods of pest control are not looked kindly upon and are considered a threat to the safety of others it would appear. Similarly the ads below for surveillance staff highlight that a part of their role is protecting New Zealand and its citizens.
QUOTE: " … together, we're doing extraordinary things to protect New Zealand and New Zealanders."
Please make of these ads what you will. Some of the role descriptions would easily, in my opinion, win a prize for gobbledegook. Very difficult to discern just exactly what the job entails.
Details

Category: Agenda 21/30
Hits: 224
Write comment (0 Comments)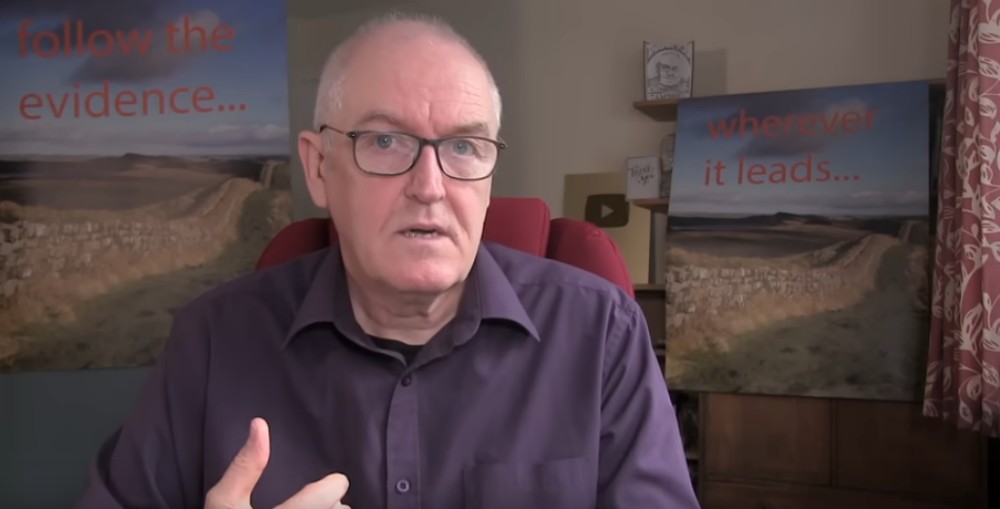 From Dr. John Campbell
VIDEO AT THE LINK
Argentina, Australia, Brazil, Canada, China, France, Germany, Japan, India, Indonesia, Italy, Mexico, Russia, South Africa, Saudi Arabia, South Korea, Turkey, United Kingdom, United States, and European Union. https://www.consilium.europa.eu/en/pr…
https://www.whitehouse.gov/briefing-r…
Part 22 We recognize that the extensive COVID-19 immunization is a global public good Section 23 We recognize the need for strengthening local and regional health product manufacturing capacities We support the WHO mRNA Vaccine Technology Transfer hub We acknowledge the importance of shared technical standards and verification methods, to facilitate seamless international travel, interoperability, and recognizing digital solutions and non-digital solutions, including proof of vaccinations. Establishment of trusted global digital health networks, that should capitalize and build on the success of the existing standards and digital COVID-19 certificates.
Details

Category: Agenda 21/30
Hits: 226
Write comment (0 Comments)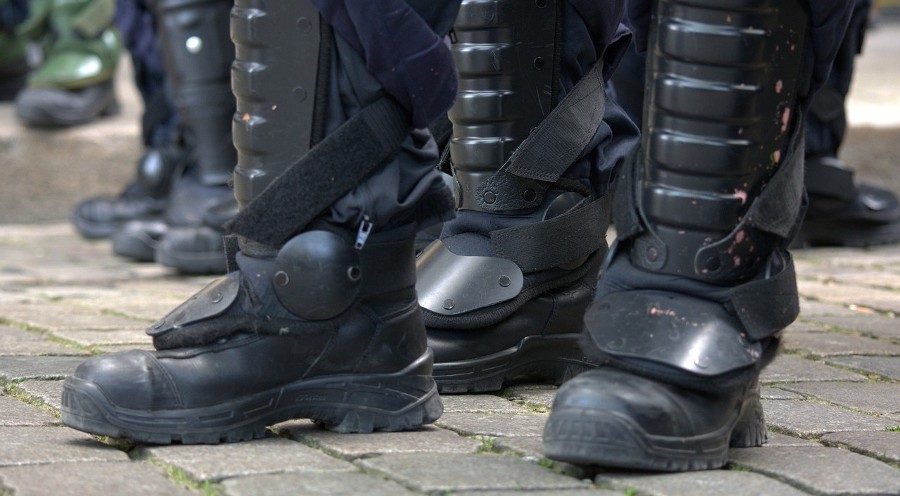 From Dr Mercola

VIDEO AT THE LINK

Story at-a-glance
Agenda 21 (Agenda for the 21st Century) is the inventory and control plan for all land, water, minerals, plants, animals, construction, means of production, food, energy, information, education and all human beings in the world

This roadmap for global totalitarianism was agreed to by 179 nations, including the U.S., at the 1992 Sustainable Development conference in Brazil

We've seen various facets of Agenda 21 being implemented throughout the last three years, under the cover of biosecurity and the global COVID-19 pandemic. The Green New Deal (Green Agenda), "Build Back Better," the Fourth Industrial Revolution (the transhumanist movement) and The Great Reset all further and facilitate the implementation of Agenda 21

Agenda 21 is based on the ideology of "communitarianism," which argues that "an individual's rights should be balanced against rights of the community." Community, however, in the mind of the globalists, is made up of nongovernmental organizations (NGOs), corporations and government, which are to dictate what happens around the world. The people are not really part of the equation

"Sustainable development" is NOT about recycling or making sure there's enough food and resources for everyone. It's about moving populations from rural and suburban areas into concentrated city centers where they and their use of resources can be monitored and controlled
The essential destruction of your democratic freedoms.
The COVID-19 Public Health Response Bill (read it and check for yourself) gives the Prime Minister Jacinda Ardern the power to decide when the new rules must …
(Meanwhile you should know that the NZSIS has been advertising since May this year for surveillance officers and more recently contact tracing staff TWNZ).
READ AT THE LINK
https://envirowatchrangitikei.wordpress.com/2022/11/27/how-the-nz-govt-has-basically-nullified-many-aspects-of-nzs-bill-of-rights/
Photo: pixabay.com
Details

Category: Agenda 21/30
Hits: 112
Write comment (0 Comments)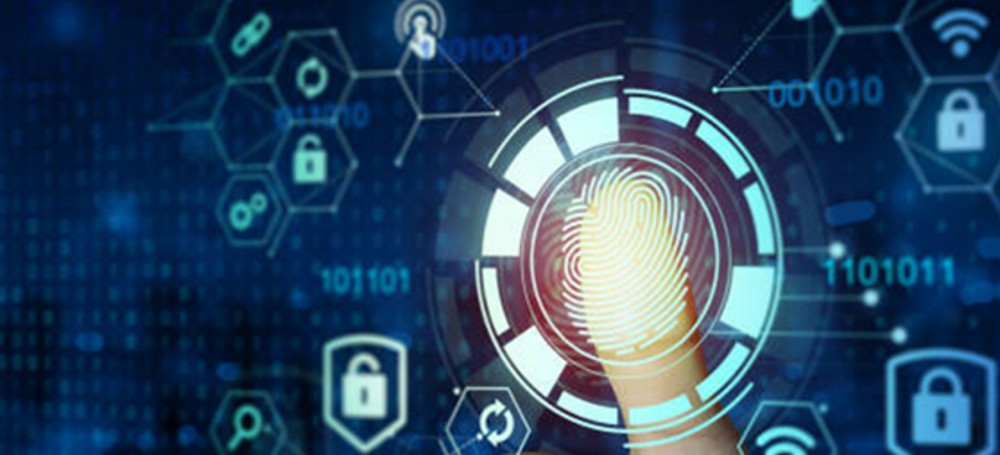 From expose-news.com
New Zealand's Managed Isolation and Quarantine ("MIQ") program were keeping records of its staff during the "pandemic" using a JNCTN app. Now, JNCTN-produced software tools are seeking to serve as digital ID verification for staff of other organisations.
JNCTN has partnered with a UK digital ID company Yoti and NEC New Zealand. The JNCTN/NEC partnership integrates JNCTN's cloud-based solutions within NEC's biometric authentication technology and processes
Yoti has also partnered with the Scottish Government to provide a digital ID system. At the same time as partnering with Yoti, the Scottish Government partnered with cloud solutions provider Brightsolid.
The parallels between the two countries are not a coincidence.
New Zealand's Progression Towards Digital Identities
Compulsory managed isolation and quarantine was announced by Prime Minister Jacinda Ardern on 9 April 2020, with the program coming into effect for people boarding flights to New Zealand from midnight that day. Anyone entering New Zealand was required to enter MIQ and isolation facilities were opened.
Details

Category: Agenda 21/30
Hits: 245
Write comment (0 Comments)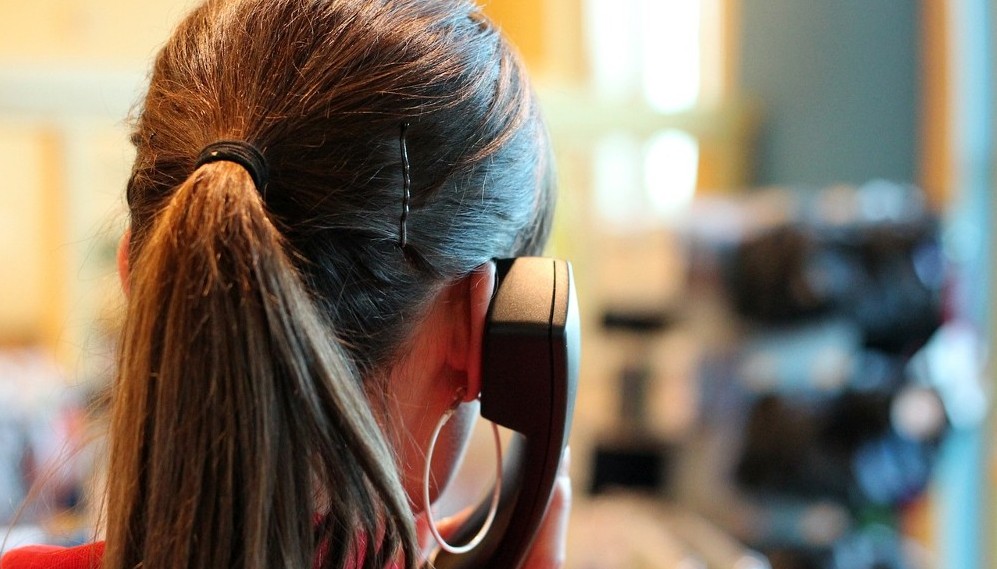 From seemorerocks.is
People may laugh (and the messsage is so proposterous it is hard not to).

However, although the message is delivered in a kiwi accent, which makes it all a bit naive but well-meaning this is straight out of the copybook of the KGB or Gestapo.

They may not (yet), be knocking at doors but the methods are those of any tyranny or totalitarian regime –

"if you see something, say something"
For those that don't know, the NZSIS (Security Intelligence Service) are the country's spooks who spy on you and I while the GCSB (Government Communications Security Bureau) are those that spy on behalf of the Five Eyes.
TWNZ comment: there have been knocks at doors actually. Vinny Eastwood had around 6 random visits by the Police around the time of the gun confiscations. They were curious visits because there appeared to be no real reason given why. They just showed up for a chat. An article is at the link however the video has predictably long gone from YT. Here is an interview on topic at Vinny's Bitchute channel :
https://www.bitchute.com/video/1nv4df3MhX6m/
READ AT THE LINK
https://seemorerocks.is/new-zealand-security-agency-is-asking-kiwis-to-dob-in-their-fellow-citizens/
Image by Gundula Vogel from Pixabay
Details

Category: Agenda 21/30
Hits: 470
Write comment (0 Comments)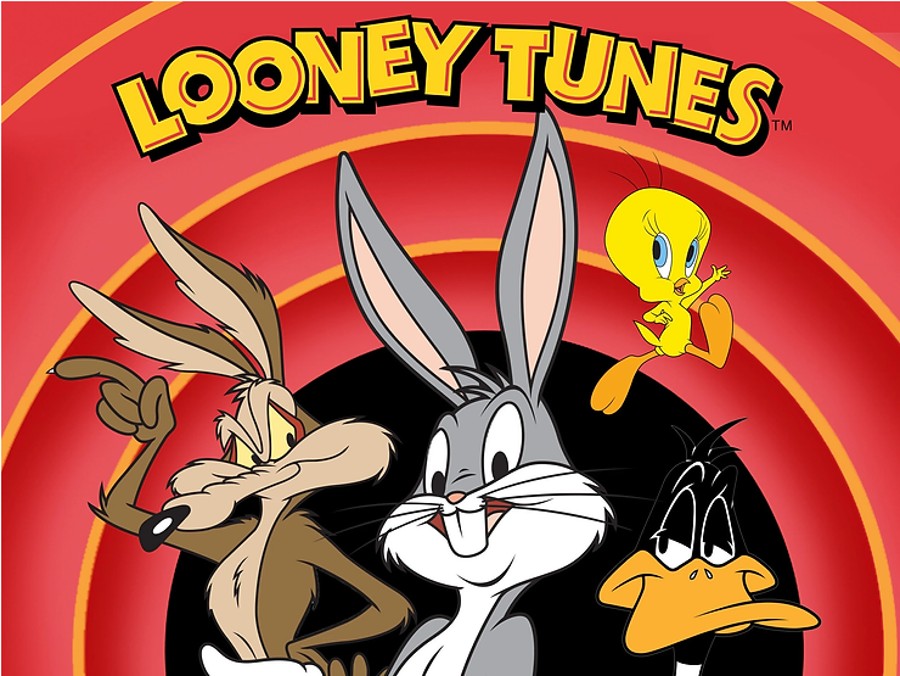 From garymoller.com
If you have not realised it, the Looneys are running the country.
So, New Zealand is locked into trying to achieve near-impossible methane emission-reduction targets by 2030 that threaten to gut New Zealand farming while turning the country into one large monoculture pine plantation.
To achieve its methane emissions goals, the Government has produced a big stick to threaten farmers to get in behind. The big stick is a methane tax, popularly known as the "Fart Tax", to be introduced in three years. While this proposed tax sounds bad enough, is there something more sinister behind this tax than just meeting the emission goals of UN Agenda 2030? I think so, and it is to introduce unimpeded genetic engineering for plants, animals and humans. Bear in mind the WEF's plans for the 4th Industrial Revolution, including transhumanism, which help explain why there is so much intentional chaos these days and why farming is a prime target by the globalist technocrats for destruction before rebuilding).
Details

Category: Agenda 21/30
Hits: 293
Write comment (0 Comments)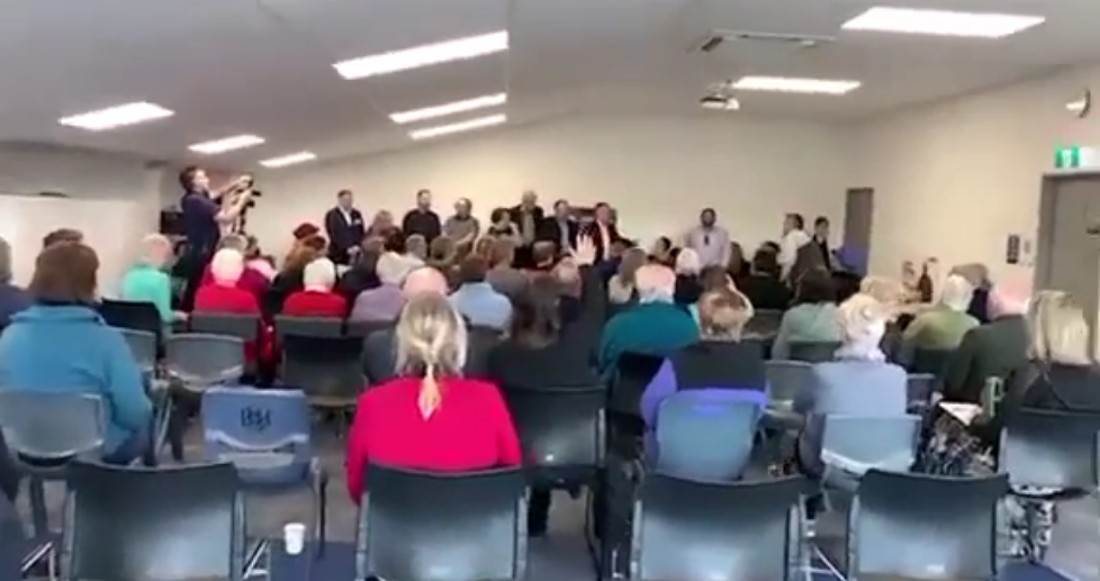 Posted recently @ Facebook, commentary included.
"A Christchurch city council hosted "meet the candidates" meeting in the lead up to the local body elections. They literally made the candidates stand up if they were vaccinated and alienated those who were not. This is simply unacceptable and disgusting.
The Christchurch City Council is literally trying to dissuade people from voting for unvaccinated candidates who do not support the woke agenda. This is not impartiality and nor is it legal for the council to tamper with elections and intervene with bias. The reaction of the locals attending the meeting is heart warming. The Christchurch City Council should be publicly shamed for their behaviour. share this video to all you know. We cannot let this be swept under the carpet."
---
Note this is not new behaviour, from my own personal observations of councils in NZ. It's become the new normal where the democratic process has gone right out the door. Meetings that appear controlled (subtly controlled by the Delphi technique in this case not so subtly) Councils it would seem, have become a law unto themselves. They are the Trojan horse for the UN Agenda 21 / 2030 agenda. There appears to be in NZ now an all out effort to dampen the efforts of those who are seeking election for Councils, who do not represent the government narrative. A government that presents itself as democratic.
In Wellington, Mayoral candidate Barbara McKenzie has encountered a similar environment of coercion and lack of ethics, quote:
"Two meetings I have attended here in Wellington asked "Do you have any association, or affiliation, with any organisation or group whose intent is to make NZ ungovernable?". First time was at Island Bay (my very first meeting ….) and came from the residents association itself. When I answered "no" I was jeered at by the Green rentacrowd. Second time I said something like "yes, me and Tariana Turia" and funnily enough, no jeering …
One meeting did the "if you're vaccinated, stand up" thing. Another asked the same, yes or no. So I was able to answer that I'd been vaccinated for all sorts but given Pfizer's dreadful record for fraud and injury I wouldn't buy a toothbrush from them.
Two candidates are in the habit of introducing themselves with "I'm such and such and fully vaccinated".
The person asking the vaccinated to stand at the Christchurch public meeting was allegedly John Sellwood, a Christchurch communications professional.
Clearly the rights of the unvaccinated to choose are not respected in NZ. Neither is their privacy. Unbelievable!
VIEW VIDEO AT THE LINK:
https://www.facebook.com/gene.sadler.7/videos/464898962042755/
RELATED:
Agenda 21 NZ and Christchurch – what you need to know
Christchurch 2030 Agenda End-game: Global Settlement
Details

Category: Agenda 21/30
Hits: 291
Write comment (1 Comment)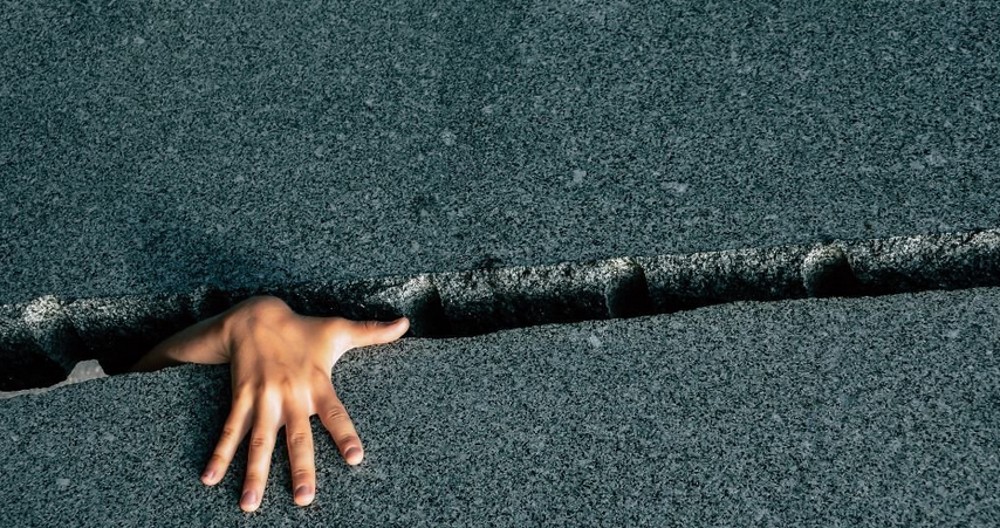 From nzdsos.com
The International Health Regulation (2005) and the 75th World Health Assembly: Saved by Africa and BRICS Countries
Where We Are At – A Downward Trajectory
We are rapidly approaching the one-year anniversary of the infamous inflexion point that divided our nation. The government has now done a U-turn on the vaccine and mask mandates and it is likely, given the pressure on New Zealand businesses, the private sector will follow, saving many the agonising decision of whether to inject themselves yet again with an intervention that does not prevent covid but may damage the immune system and potentially cause irreparable harm.
Reports from the UK show that it is progressing along a trajectory of recovery, at least with respect to the pandemic and its unprecedented measures. The picture seems more mixed in the other commonwealth nations and the United States. Here in New Zealand the recovery curve appears stunted as much of the population still hasn't broken its entrainment and is oblivious to what is unfolding in the world at large.
We have seen a single revealing inconsistency that may signify a shift in the prevailing narrative. The sudden flurry of unsubstantiated and callow "hit pieces" which have been directed at prominent members of a community in search of scientific truth seems out of place. So why is it happening now? This is perhaps a sign that somewhere the message is starting to penetrate the façade. It's a strange phenomenon watching journalists sacrifice their professional standards and journalistic integrity in the pursuit of character assassination at any cost.
It's a development that we have rarely seen in this country and it harbours the morbid stench of desperation.
Details

Category: Agenda 21/30
Hits: 276
Write comment (0 Comments)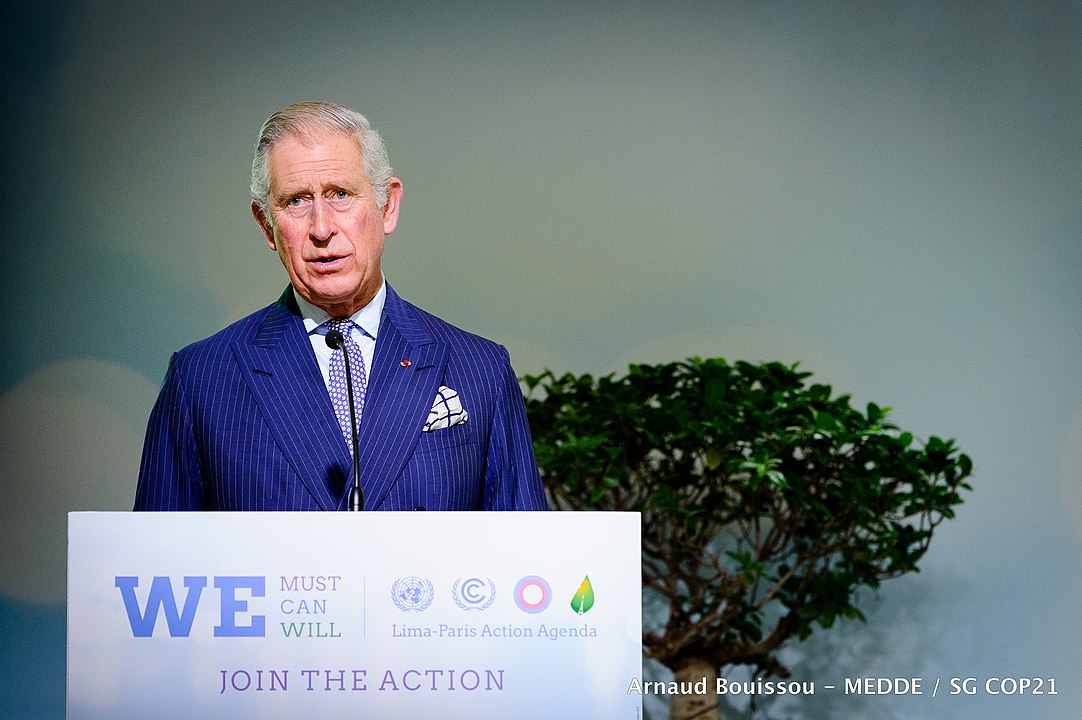 By Pam Vernon

With the passing of the British Queen yesterday, 8th of September, Charles has become King. World events are already moving quickly witness the plans of the globalist cabal rolling out. We will own nothing and be happy they tell us.
On topic, years ago I purchased and read the late Joan Veon's book called 'Charles, the Sustainable Prince' (discussed in this post). Written in 1997, she raises some interesting observations. Well worth the read. She discusses her belief that when the U.S. Senate signed the U.N. Charter in 1945, that is when American officially entered world government and reverted back under British rule. This book documents the role of the British royal family as a formidable power working BEHIND the scenes of the UN and the role of Prince Charles with that of sustainable development and public-private partnerships. The partnerships are, she says, an arm of the world's growing corporatocracy and their bottom line is to take control of the assets of Government. We've seen enough of that in recent years. But then the role of the globalists is to do away with national sovereignty. And private property. (For a wider picture see Barry Smith's three End Times videos on this page).

"We are at present working discreetly, with all our might, to wrest this mysterious force called sovereignty out of the clutches of the local nation states of the world. And all the time we are denying with our lips what we are doing with our hands."
Arnold Toynbee – International Affairs, p.809, November 1931
Details

Category: Agenda 21/30
Hits: 341
Write comment (0 Comments)