Must read article on topic: SNAs (Significant Natural Areas) and what they are really about
---
This statement was posted at facebook by Groundswell NZ
State takeover of private land accelerates – Statement by Groundswell NZ
Anyone that owns, leases, or manages property or land in New Zealand, both urban and rural, should be very concerned about the latest developments on the West Coast. That is the message from Groundswell NZ, after over 1500 West Coast property owners received letters in the mail, out of the blue, stating that their properties had been zoned for takeover by state control and that restrictions would take immediate legal effect. There was no consultation with affected property owners and no compensation for loss of use or drop in property value. Property owners have been left in a state of shock and angry at the lack of respect and fair process.
This takeover of private land came about after the four West Coast councils released a combined district plan last week, called Te Tai o Poutini. The zonings include sites of significance to Maori, historic areas, outstanding natural landscapes, and significant natural areas (SNAs). Both urban and rural residents are impacted.
In taking this draconian action, the councils have now turned anything that has cultural, historic, or natural value into a liability. Would you want any of these features on your property if it would make you vulnerable to losing the use of your land and the resulting drop in the value of your property?
This state takeover of private land is accelerating throughout New Zealand, as local councils are being forced by Government directive to enforce unworkable regulations. The raft of ill-conceived regulations coming out of Wellington is causing considerable stress and anxiety for the thousands of people caught up by the legislation. This is the main reason Groundswell NZ started campaigning.
Groundswell NZ are calling for the West Coast councils to immediately withdraw the Te Tai o Poutini plan and to support their communities in lobbying the Government for workable legislation that focuses on achieving positive environmental outcomes, while working with and respecting the rights of people and communities.
Groundswell NZ
Further down is a copy of the letter received by West Coast land owners.
---
Note from EWR: Peter Williams touched on this topic on Magic Talk Radio (before he unexpectedly left his position there). He raised the logical questions folk are asking as the above statement indicates. However asking questions of government has swiftly become a big no-no. Only one source of truth allowed. See our previous articles on topic here with a link to the Northland mapping of SNAs for your perusal. For your own region go to your own council website. The second article cites protests in Northland where similar letters had been sent. Last I heard they council had backed up on it. Something to watch carefully and clearly kicking up has had results. Links to the articles below:
Significant Natural Areas (SNAs): How NZ Cities Are Implementing Agenda 21 and the American Wildlands Project
SNAs (Significant Natural Areas) and what they are really about
The second article also cites Barbara McKenzie's excellent research on topic. It features at her site titled Sto Vouno.
A final note, land grabs by governments are not new. As most indigenous folk know. It has been a reality of their existence for a very long time. Here in NZ, century before last, indigenous who did not want to sell their lands were deemed 'rebels' (via a government Act) and their lands were confiscated. Thereby NZ Māori lost no less than 6 million acres. That was just via confiscations. Government employed other means also. Those histories are generally little known unfortunately. Hence when told about them folk commonly won't believe them. A source of much division and angst. I personally have heard more than one first hand example.
Ironically (or should that be strategically?) the rationale for this robbery is Agenda 21/30 speak … 'biodiversity' and 'areas of significance to Māori'. Not all of us are fooled by the hypocrisy we've seen for more than three decades now. The professions of sustainability on council websites are belied by the widespread pollution (& cover up) that is still going on. Since the inception of Agenda 21 our waterways are more polluted, homelessness up, poverty up, unemployment up, debt up, and on it goes. (See our Local Government Watch pages, main menu).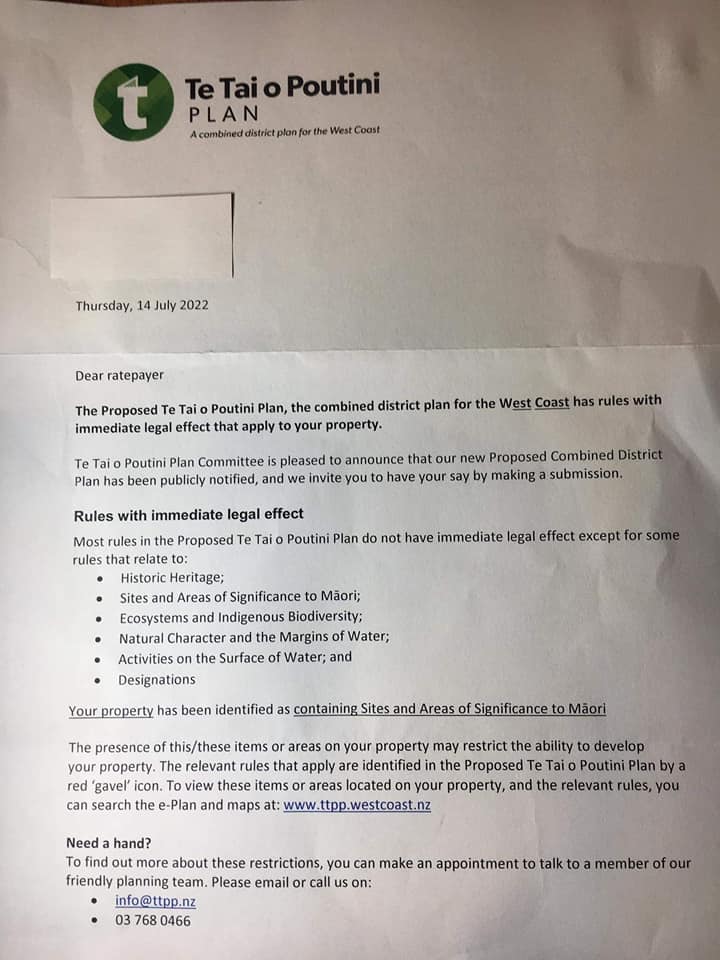 Photo: screen shot of Northland's proposed SNAs