Dr. Stella Immanuel, a COVID-19 frontline doctor from Houston believes that the whole "pandemic" is a Trojan Horse for vaccines designed by Bill Gates to depopulate the earth.
Source: Jordan Conradson via newworldorderreport.me
Dr. Stella went viral for speaking the truth about the life-saving COVID-19 treatment Hydroxychloroquine and her ongoing bravery in this fight against the establishment.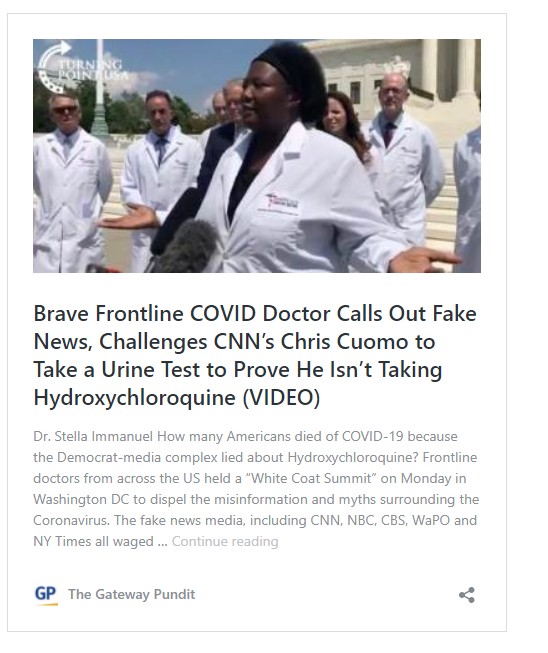 Earlier this month, The Gateway Pundit correspondent caught up with Dr. Stella in Tulsa, Oklahoma to discuss the satanic vaccine mandates.
READ AT THE LINK
https://nworeport.me/2021/10/18/dr-stella-immanuel-the-whole-pandemic-was-a-trojan-horse-for-vaccines-fauci-is-epitome-of-evil/