Listen to Casey herself, a young girl just starting out in life, injured now for who knows how long. The white coats are brushing her off as you will see by her mother's statements in the video. Watch her debilitating injury. Heart breaking... Listen also to NZ Lawyer, Sue Grey, who speaks on her behalf and others like her. Sue has conveyed this information to the Prime Minister about those on the citizens register, the deaths and injuries. We have an ongoing deafening silence on that one. This is not normal.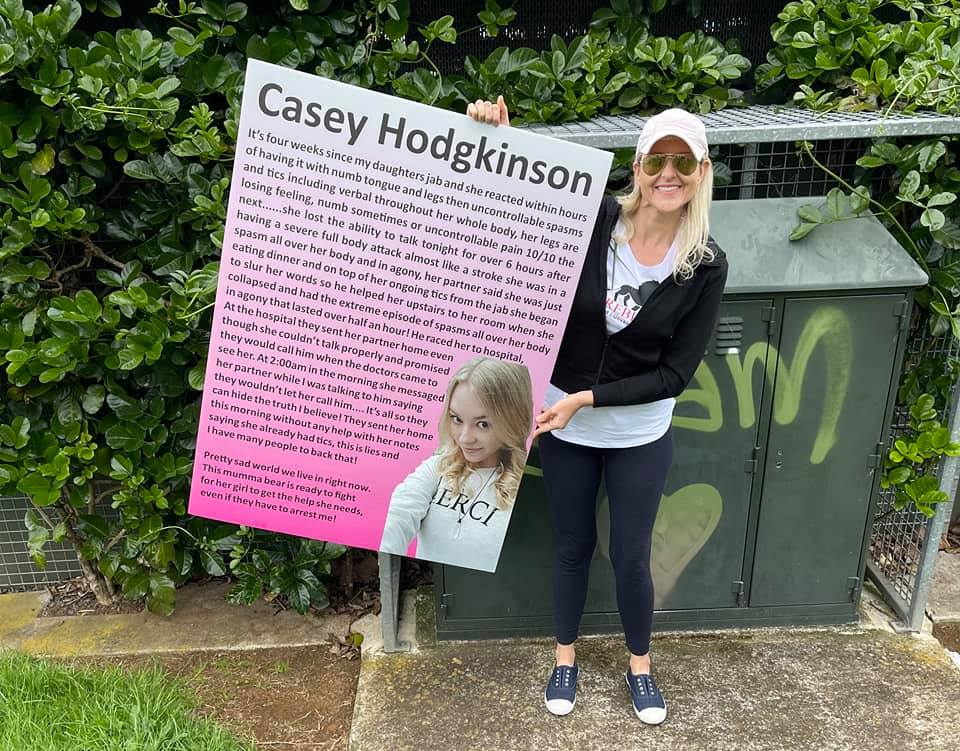 LISTEN AT THE LINKS BELOW:
CASEY'S TESTIMONY:

https://www.bitchute.com/video/aGzALfNN5nxs/
SUE GREY SPEAKS:

https://rumble.com/vooqm8-sue-grey-jab-exemptions-and-caseys-law.html?fbclid=IwAR09VBeHzAqXS43uHiXQqvrLnQSL9Enf8sWKNq9D3jU-CuI8B1R1NZko-Rk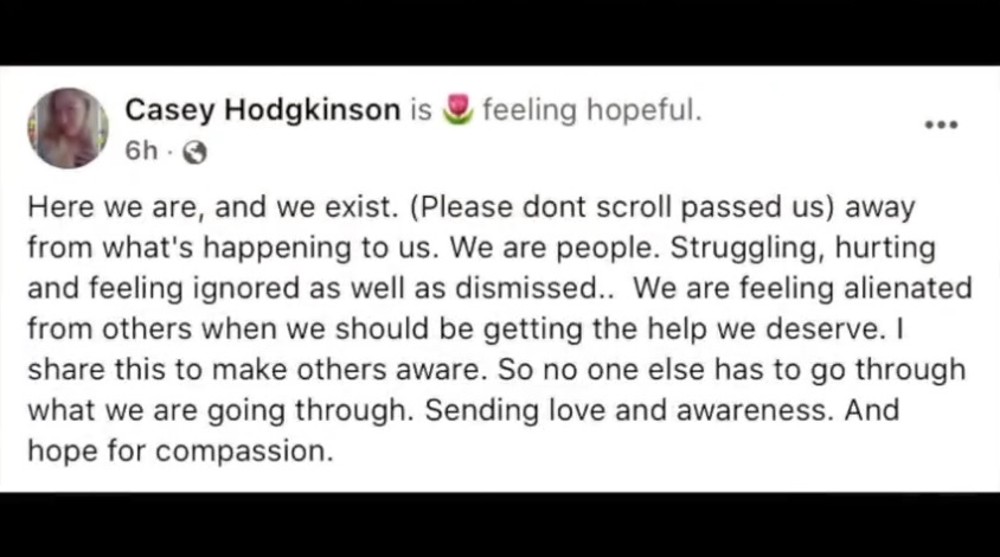 RELATED:
The CV Jab: Compare possible side effects listed by the NZ Govt with those listed by the FDA

https://truthwatchnz.is/covid-19-experimental-injection-nz/the-cv-jab-compare-possible-side-effects-listed-by-the-nz-govt-with-those-listed-by-the-fda
CASEY HAS NOW FEATURED AT thecovidblog.com in the US
AUCKLAND — A 23-year-old warehouse worker did what her employer and government told her to do, in order to keep her job. Now she can no longer work and her prognosis is grim.
Ms. Casey Hodgkinson received her first Pfizer mRNA injection on September 25, according to her Facebook page. The adverse effects were severe and immediate. Her tongue went completely numb within an hour, followed by minor convulsions. The next day, her arms and legs went numb. Despite all that was going on, Ms. Hodgkinson tried to maintain normalcy. She went to work at Mighty Ape, an online retailer in New Zealand, on Monday, September 27. She works in the warehouse as an order picker and packer via a temp agency.
READ AT THE LINK
https://thecovidblog.com/2021/11/03/casey-hodgkinson-23-year-old-new-zealand-woman-suffering-uncontrollable-convulsions-loses-ability-to-walk-talk-days-after-first-pfizer-mrna-injection/