World wide, NZ included. Magnetic bodies post-CV VX
This has been happening world wide, folk finding their arms at the injection site and/or their collar bones are magnetic plus other phenomena like setting off store alarms among other things.
The point of interest is the graphene oxide found in the untested covid mRNA experimental injections (links below to info on that). A quick search in the independent video channels will turn up plenty of examples of magnets sticking to bodies. As a point of interest here, I and friends have found our collar bones to be magnetic. Try sticking a small fridge magnet to your collar bone. Seriously. The last vaccine I had was twenty years ago. One way or another we have been 'infected' with a plethora of chemicals as previous studies have shown in terms of pollution including the prolific use of poisonous sprays. Glyphosate in urine and breast milk? No surprises really on the magnetism. What I am saying here is everything is severely polluted, humans included. The new world order folk have not been idle these past decades whilst folk sleep on. TWNZ
This young woman in the video below was featured recently on Counterspin's livestream day of prayer Sat 25/9 with the United for Freedom movement (UFF) recently formed in NZ, hosted on Saturday by Richard Te Tau. The woman now magnetic is related to Richard.
(The purpose of UFF is "... the unification of the leading freedom and truth movements in New Zealand" ... "to connect you with the leading organisations that you should learn from, and support" and "to amplify and give voice to the real facts and true stories that you need to hear and see.

Magnetic 21 year old Covid Vax 24-09-2021


QNarrative
Note, an update: since this article was published, newshub NZ has posted a 'rebuttal' of the raw evidence calling it misinfo and playing the racial divide card by calling the source of the supposed misinformation white supremacists. The young woman since vaccination has in fact been ill. There are witnesses to the fact that she IS magnetic (that is plain from the video alone) however NZ's mainstream did not see fit to locate and interview any of those people. Are they not willing to look at the evidence? There will be a follow up article shortly on this. (TWNZ)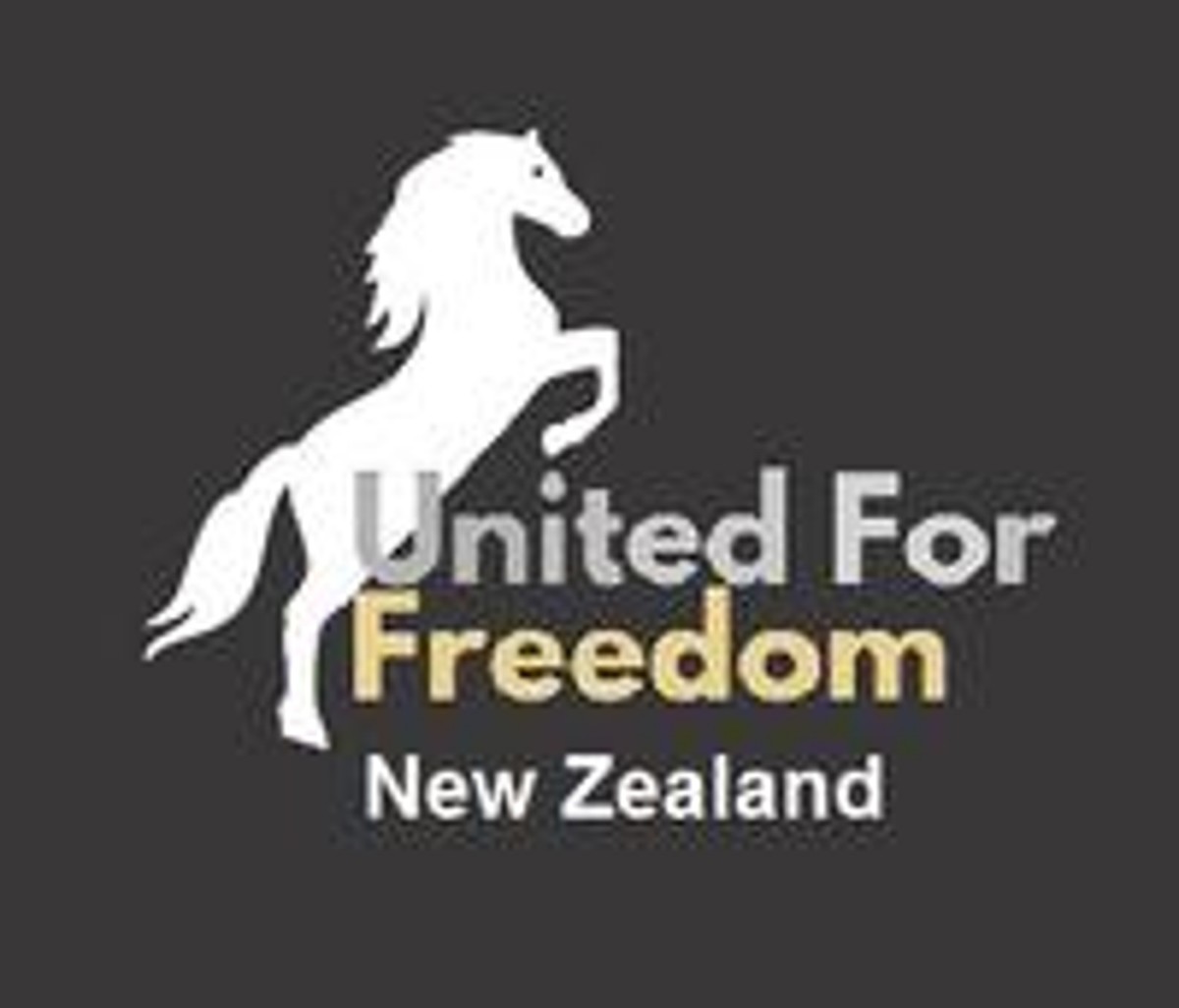 COUNTERSPIN INFO BELOW:
Prayer - LIVE Stream
"Thank-you for joining our first website livestream where we had the great pleasure of hosting UNITED FOR FREEDOM in Prayer.
This ground breaking event, organised by UNITED FOR FREEDOM, invited 15 speakers & church leaders from around the Pacific to share prayer along with their thoughts on current worldwide events.
The 12 hour live broadcast shared powerful and moving content, reaching over 50,000 people watching in NZ and around the world.
The entire day's content is now available in 2 parts:
For Part 2 : Click here

Our editing team is working hard behind the scenes to get shorter videos out for you to share with your friends and family. When these are ready we will send you the links."
______________________________________________________________________________________________________________________________________
Some links on Graphene Oxide:
Newsbreak 133|BREAKING: Dr. Young Reveals Graphene, Aluminium, LNP Capsids, Parasite in 4 Vaccines (VIDEO)
Absolutely bombshell and major reveals on what is in the vaccines, with use of electron and other kinds of microscopy from original research by Dr. Robert Young and his team, confirming what the La Quinta Columna researchers found---toxic nanometallic content with cytotoxic and genotoxic effects as well as an identified parasite. This is major revelation: please stay tuned for a major article reporting this at ECC, meanwhile please share this video widely!
LINKS FOR MORE:
Dr. Young's major article reporting his findings:
https://www.drrobertyoung.com/post/transmission-electron-microscopy-reveals-graphene-oxide-in-cov-19-vaccines
Statement by Dr. Young on sources for all information reported here and in his article/Posted Sep 1, 2021:
https://everydayconcerned.net/wp-content/uploads/2021/09/Statement-by-Robert-O-Young.pdf
PREVIOUS PODCAST WITH DR. YOUNG WHERE HE EXPLAINS MORE ON THESE SUBJECTS:
Report 255 | Dr. Robert Young: All Disease is Outfection Not Infection--Vaccine Nano is Bioweapon!
https://www.bitchute.com/video/rdQhuY455VmK/
WATCH NEWSBREAK ON BRIGHTEON, RUMBLE, ODYSEE IF ANY ISSUES HERE:
https://www.brighteon.com/41a5a50b-5369-4ccc-8f65-1d2ddbcbf3c4
https://rumble.com/vlonug-electron-microscopy-reveals-graphene-oxide-in-cov-19-vaccines.html
//odysee.com/@RamolaDReports:8/Newsbreak-133--Dr.-Robert-Young:b" rel="nofollow">https://odysee.com/@RamolaDReports:8/Newsbreak-133--Dr.-Robert-Young:b
ARTICLE ON NEWSBREAK 133:
Newsbreak 133: Team of Scientists Confirm Presence of Toxins Graphene, Aluminium, Cadmium Selenide, Stainless Steel, LNP-GO Capsids, Parasites, Other Toxins Variously in 4 COVID Vaccines: Pfizer, Moderna, AstraZeneca, Johnson & Johnson
https://everydayconcerned.net/2021/08/28/newsbreak-133-team-of-scientists-confirm-presence-of-toxins-graphene-aluminium-cadmium-selenide-stainless-steel-lnp-go-capsids-parasites-other-toxins-variously-in-4-covid-vaccines-pfizer-mode/
Research for the Carnicom Disclosure Project on Magnetism, Trans-humanism, Synthetic Biology, Vaccine Poisons, Bio Surveillance, Neuromodulation, Electromagnetic Bio-Human Effects, Virus Confusions, Terrain and Blood Health and the Secret Elixir of Life -
https://www.bitchute.com/video/reT2JVKTlWmB/
Scientific Articles - www.drrobertyoung.com/blog
CV - www.drrobertyoung.com
Bitchute Videos - https://www.bitchute.com/search/?query=dr%20robert%20o%20young&kind=video - 121
NEW Interviews and Lectures
You Tube Videos - https://www.youtube.com/c/RobertYoung555/playlists - 1000's of videos to watch
Rumble Videos - https://rumble.com/search/video?q=drrobertyoung - 50 recent interviews recorded on Zoom
Odessy Videos - //odysee.com/@DrRobertYoung:7" rel="nofollow">https://odysee.com/@DrRobertYoung:7
Freedom of Information responses from 90 institutions (including Public Health Agency of Canada, US CDC, UK Depart of Health and Social Care, Indian Council of Medical Research) in 20 countries/jurisdictions show that health/science institutions have NO RECORD of "SARS-COV-2" isolation/purification from ANY patient sample, by ANYONE, ANYWHERE, EVER! - HERE IS THE LINK:
https://www.fluoridefreepeel.ca/fois-reveal-that-health-science-institutions-around-the-world-have-no-record-of-sars-cov-2-isolation-purification/
***
TWNZ